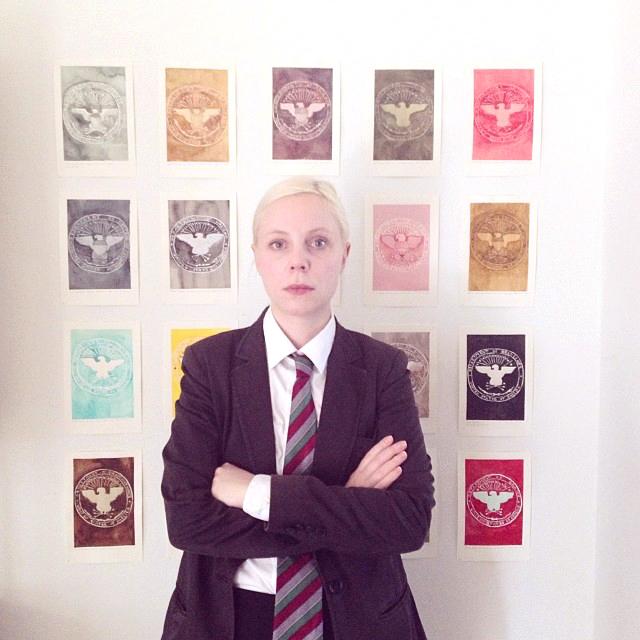 Manhattan based gallery Ed Varie invited me to take "Your Application is Pending" to their beautiful exhibition "PRESERVATION" during Miami Basel. As part of the ongoing dedication of Ed. Varie to integrate and motivate vast communities of artists, the exhibition "PRESERVATION" seeked to conform to the given landscape of South Beach, not altering, but weaving itself into a pre-existing private residence. The show was therefore set up in a private home and residence at 2120 Sunset Drive, Sunset Island #4, graciously lent by 4th generation South Beach natives and South Beach Preservationists, the Robarts Family.
My office was set up in the workspace and library, also used as storage for the Robarts Families furniture during the exhibition time. In a perfect maze of file cabinets, books and busts I held my interviews for the travel permits on Sunday the 8th of December 2013. New for this addition of the performance was the little travel cards that all the participants received instead of a scanned copy of their file.
I was happy to be included in the group of amazing artists; Mark Delong, David Brandon Geeting, Priscilla Jeong, Bryan Krueger, Lee Maida, Jake McNulty, Evan Robarts, and Grant Willing.
A big thank you to RAVA films that helped me with documentation, to Ed Varie who made everything happen and to everyone who participated and made the 3rd edition of "Your Application is Pending" interesting and challenging.