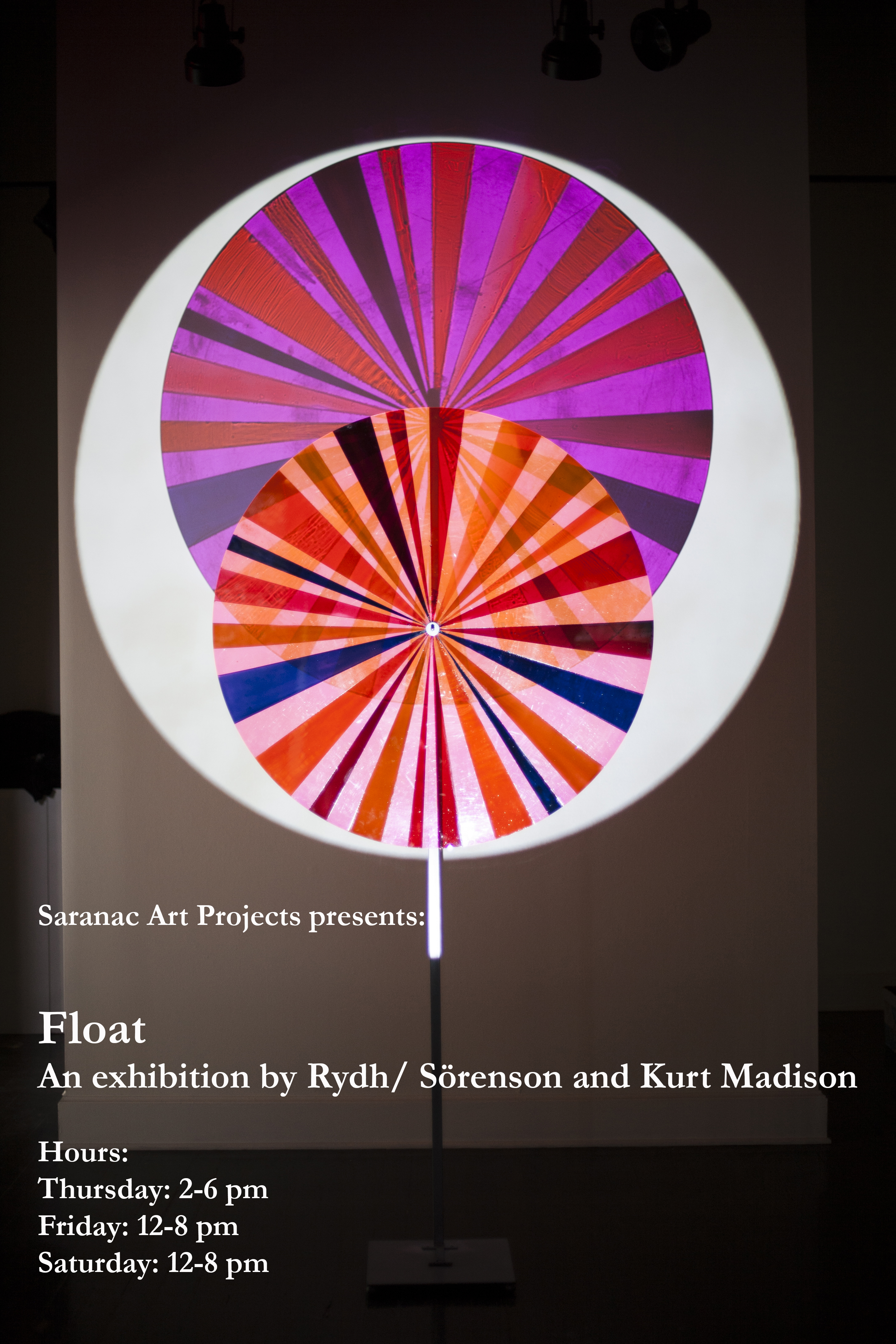 "Float" is a collaboration between Laboratory Artists-in-Residence Daniel Rydh and Anna Sörenson and Saranac artist Kurt Madison. The exhibition was on display at Saranac Art Projects, Spokane, WA, USA, during the month of April, 2016.
Our show "Float" became a history about the river that runs through the city. The river have many steep waterfalls in the city center of Spokane and the water power lay ground for both the wood- and the mining industry. We projected our film of the falls on a nine-meter long rise paper, letting the paper flicker softly with help of fans in the old industrial brick building where the gallery now is located. The raw power of the falls rumbles silently over the fragile paper and all visitors can se their own body cast a shadow on the river, a greeting form the city's history to its current population.
Sound by Kurt Madison. Videographer Joshua Thomas, JayNW productions.